Hi Fábio! You work as an Engineering Manager for Infraspeak but founded your own startup before joining our team. Tell us a little bit about your journey so far.
My professional career started in Algarve, at a very small company that organised golf events. I was still attending university but I wanted to have some professional experience and they were looking for someone skilled in multimedia and IT. At the time, as a hobby, I was getting into photography and video so I brought both things together and ended up joining their team. It didn't last a long time, though.
Shortly after, I had the chance to work for a partner firm developing websites for local clients. It was a very well known company in Algarve, with a quality portfolio. However, it made me feel like my progress would be limited to the region which was, for me, a very small market.
Since I travelled regularly to Porto, I became fascinated by the northern region. Especially by the people. This made me look for a job here and I was fortunate enough to find an offer that matched both my profile and my aspirations… I enrolled in a small company that intended to launch a product – Skilleo – a recruitment platform for programmers.
At Skilleo I ended up doing a bit of everything: from developer to customer support, sales and even marketing. It was my second university. Maybe even the first! (laughs). The amount of experience and teachings I got from this startup was invaluable. I learned about tech, how to launch a product, product development and lifecycle, you name it. I also learned about startups, how investment works, what's an accelerator program, business plans, strategy, sales and a number of other topics. It was an avalanche of knowledge.
Since the tech scene in Algarve was significantly different, I decided to grab this opportunity with everything I had. I met great people, both at a personal and a professional level, who turned out to become a reference for me. Skilleo was part of UPTEC and Felipe (Ávila da Costa, CEO) was one of four mentors and the director of the accelerator program.
Before Infraspeak, you were with Pixelmatters…
That's true. At Skilleo, we had multiple investment offers and some of them were very significant. We ended up turning them down because we weren't completely confident in what we were doing and what we wanted to do. We decided to close the project and at that time, I had the opportunity to leave UPTEC. I joined Pixelmatters so I could get to know new people, new projects and other visions.
At the time, our team was very small and focused mostly on design and quality. I joined the team as the first engineering member, the first developer – so I could kick-off that part of the company. Pixelmatters had the ambition to create a product and I love product development so I was excited with both the challenge and the potential to grow an already very talented team.
A year later, right during the UEFA Euro Cup 2016 [which Portugal won!], we finally launched our product: an app called Finta. It was a social media platform for football supporters. It had an incredible "look and feel" and great interaction between users. Technically, it was a very challenging and exciting endeavour that ended up contributing a lot to my professional development. I developed the app while the company grew until it became harder to focus on both Finta and Pixelmatters. As a result, I transitioned to CTO (Chief Technology Officer) in order to provide support for the entire engineering team, help with its development and improve Pixelmatters' organisational framework. 
Infraspeak was becoming relevant around the same time I joined Pixelmatters and I was invited to join the team very early on. However, since I'm someone who enjoys commiting to a vision, I always felt a close connection to the company I was working for. Even though I found Infraspeak's project appealing, I felt my work at Pixelmatters was incomplete and I was happy there. However, after 4 years had gone by, I started to feel my time at the company was coming to an end and since I missed working for a startup and knew Infraspeak and the team well, I ended up changing projects.
You're from Madeira but you've lived a little bit all over Portugal. Now that you're in Porto, do you miss it? Do you already feel adopted by the city?

Many people believe I'm from the Algarve because that's where I came from but the reality is that I was born in Madeira. I left when I was 5 years old to go and live in Lamego, a small village but full of good people and good values. I have lots of memories from that time of my life and I feel I grew up a happy child there. I think that's where I became part of 'the north' – its people, culture, nature and gastronomy. I also lived a few years in Lisbon before moving down to the Algarve.
I loved growing and living in Faro. My time at school there was amazing. Schools were good, teachers were good and I felt safe and free in that city. Above all else, I gained a lot of very good friends and that's definitely what I miss the most now that I live in Porto. That and those warm summer nights!
However, I've always identified with the North and I fell in love every time I visited. What fascinated me the most was that warrior spirit, the will to make it happen and the entrepreneurial spirit.
On top of that, I always felt very welcomed and, naturally, there was the food. I absolutely love the food in the North and I love to cook and eat! (laughs). Because of all that, adapting to Porto was very easy. In fact, a day after I arrived I already felt at home. I always loved the history behind every corner of the city. Porto feels like a small neighborhood and I love how that gives the city a strong personality and identity. I identify myself with that mindset and that way of living because it becomes part of everything you do in the city, regardless of whether it's personal or professional. Even though I like the Algarve a lot, moving to Porto was one of the best decisions of my life.
The region also provides a great standard of living, it's not just the city. Just a few kilometers away you have these amazing places you can visit, full of cultural and historical heritage or gorgeous nature, and I make sure I enjoy them regularly. I'm happy here and I do not intend to go back.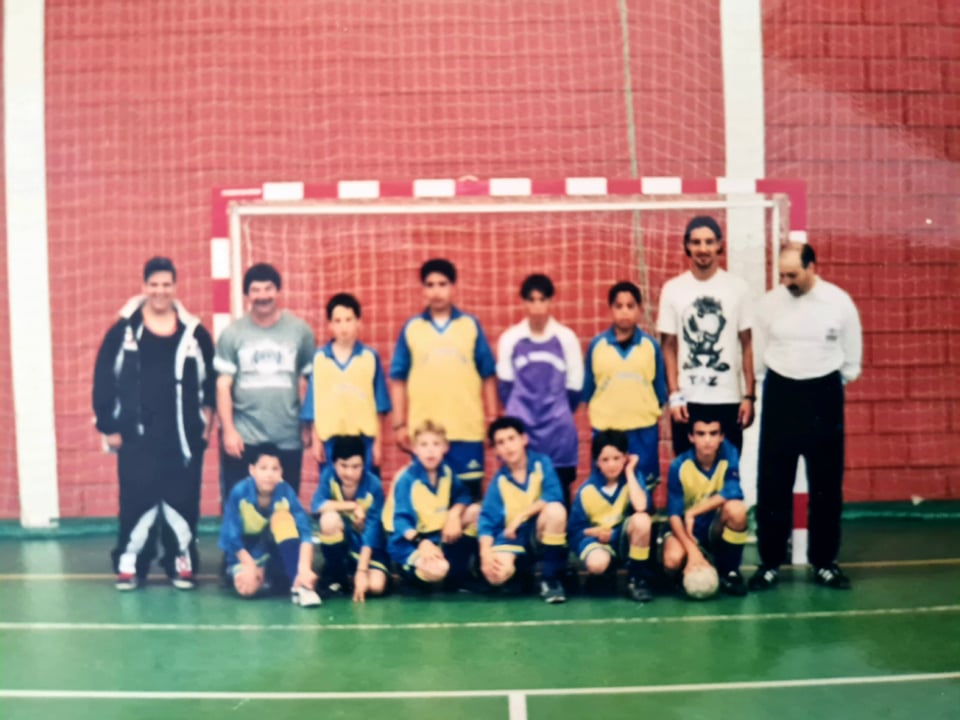 When it comes to team management, what are the main challenges? Are you a fan of any particular philosophy?
Organisations are made of people and when we work, we work with people. As important as the technical aspect may be within engineering teams, many times I felt the human component was undervalued so I've always tried to develop myself in that direction.
I'm an Engineering Manager with a technical background but I enjoy working with teams and frameworks. I have a very simple philosophy, based on mutual collaboration and continuous improvement. To me, those are the key components for any company's success. Usually, people look at engineering as an individual job when in reality, most of the value you get out of implementing something comes from working together. It's important for people to think and work on a certain product together, share knowledge and overcome challenges together so they can grow, collectively. A solid product and happy engineering team derives from that. 
Dealing with people is much different than dealing with code. Code is binary. People aren't. It's not an exact science and that's something that I find really interesting. When you work with code, you try to piece a puzzle together. It's the same with people but with the added challenge of having to constantly adapt to new puzzles and new pieces. The challenge to lead a team so that everyone has the ideal conditions to be better is something that drives me.
On the other hand, in all my experience managing teams, the challenge was never to see the end of the path or find a way there but how to take steps along that way. It's easy to know where we're going but much harder to create the right mechanisms and to compromise with what will actually take us there. The challenge comes from all the possibilities of getting there. It's often hard to know exactly what the best course of action is.
You played tennis, volleyball and football. Is there anything you learned from competing that you could use in your life or work? How important are sports to you?
I used to be terrible at sports. I mean truly terrible! I'm short and skinny and when I was younger, I wasn't very athletic. In fact, I spent most of primary school in Lisbon and was bullied due to my physical appearance. However, it wasn't long until I realised that every time I showed some aptitude for sports, I gained some recognition and wouldn't get bothered by bullies. This made me turn to sports and it didn't take long for me to start loving it. I started by competing in athletics and indoor football and that's when things really kicked up a notch for me.
When I moved to Algarve I started playing football for Farense but it wasn't really a fit for me. I didn't love that experience so I abandoned it. Meanwhile, one of my PE teachers invited me to play volleyball which was a sport I didn't really identify with but, as soon as I watched a game, I was hooked. I was fascinated by the intensity of the sport. 
It's a team game. A group effort. When you play with the right people it's like a well oiled machine and you can truly enjoy the game. I ended up playing a lot of volleyball until I got into university. We won several regional championships and I put a lot of effort into it. Since I was short, I had to compensate with my jumping technique so I would hop to school, which actually worked! (laughs)
When it comes to tennis, I've always taken it casually, so I could play with my friends. We would rent a court and play occasionally. It was a net sport, like volleyball, and it was easy for me to play since all I needed was one opponent. It was an accessible hobby, especially when you grow up and your group of friends becomes smaller. I have a lot of passion for tennis and last year I decided to take it a little bit more seriously so I signed up for tennis lessons. I missed practice sessions and to be motivated to train harder by someone else. I think I demand a lot from myself. Physically, mentally and tactically and that is something I intend to continue doing.
That's amazing! Now, here comes our quarantine question. What are the main challenges of managing an engineering team remotely?
Our engineering team actually adapted pretty well to the whole thing. We already had a very remote friendly policy, so it ended up being not too different. Obviously, the social component was lacking and when we got together again, people were extremely happy but it turned out well. Even in terms of people management, everything happened very smoothly.
The main challenge was communication. We were used to synchronous communication that, suddenly, became asynchronous. This brought some overhead to our work. However, we implemented a few rules that allowed us to overcome that and work a lot better within this particular context. We're currently using it and it works, but there's always room for improvement.
Personally, I adapted quite well as well, even though I get more tired now that I'm working remotely. I like working at home because I'm able to focus more but I also forget to stop and rest. At the end of the day, I feel I work more. Not having access to those casual office chats was hard for me and, having a much narrower field of vision at my home office also makes my eyes tired at the end of the day.
I think that with a better home office, more exterior space and more sunlight – or a least a place where I could look at the horizon – would definitely help me. But even then, I think I need to visit the office every now and then and spend some time with people. With that said, I never had a moment where I said "I'm sick of this. I'm going to the office and I'll never work from home again".
Online brings a lot more focus and empowers people with the possibility of spending more time with their families, their friends and themselves. That influences people's motivation and their drive to be better and more productive. In my case, I try to stay balanced and spend some social time with the people I work with.
Thank you! Was there anything left to ask?
Actually, yes! There's a part of me that was extremely important in my life and that's volunteer work.
Ever since I was 15 years old I was fortunate enough to work with a youth volunteer work organisation called "Leos de Portugal" – at the time as part of the "Leo Clube de Faro" and later, when I moved to Porto, "Leo Clube da Senhora da Hora". It was an organisation with the goal of promoting leadership and management skills for young people, giving them experience with social causes and helping their communities.
For 15 years I was part of the organisation. First, locally. Then at a national level and finally, internationally. It was without a doubt the second real "school" in my life. I was shy, introvert and afraid to pick up the phone and talk to people. All of that. This experience forced me to develop some of the soft skills I lacked at the time. I experienced lots of different social projects where I had to manage people, make hard decisions and communicate efficiently. It was hard, but extremely gratifying and it has contributed immensely to the person I am today.
I was also fortunate enough to travel around Europe, participate in international exchanges and meet hundreds of people from many different cultures. From Alaska to Japan. It was an extremely diverse cultural experience and a lot of personal growth and I'm eternally grateful for that opportunity.
In addition to my management skills, volunteering allowed me a very important skill which was to gain the perspective to see any problem as relative. I got in touch with lives so different and worse than my own reality that it gave me some perspective into the problems I had to face.
It was very important for my development as an individual and later, I came to realise how important it was for my professional growth as well.
I'm extremely grateful for that.
Fábio Martins is Infraspeak's Engineering Manager. Thank you, Fábio! Infraspeak is looking for like-minded people to join the team. Check out our career page and apply today!